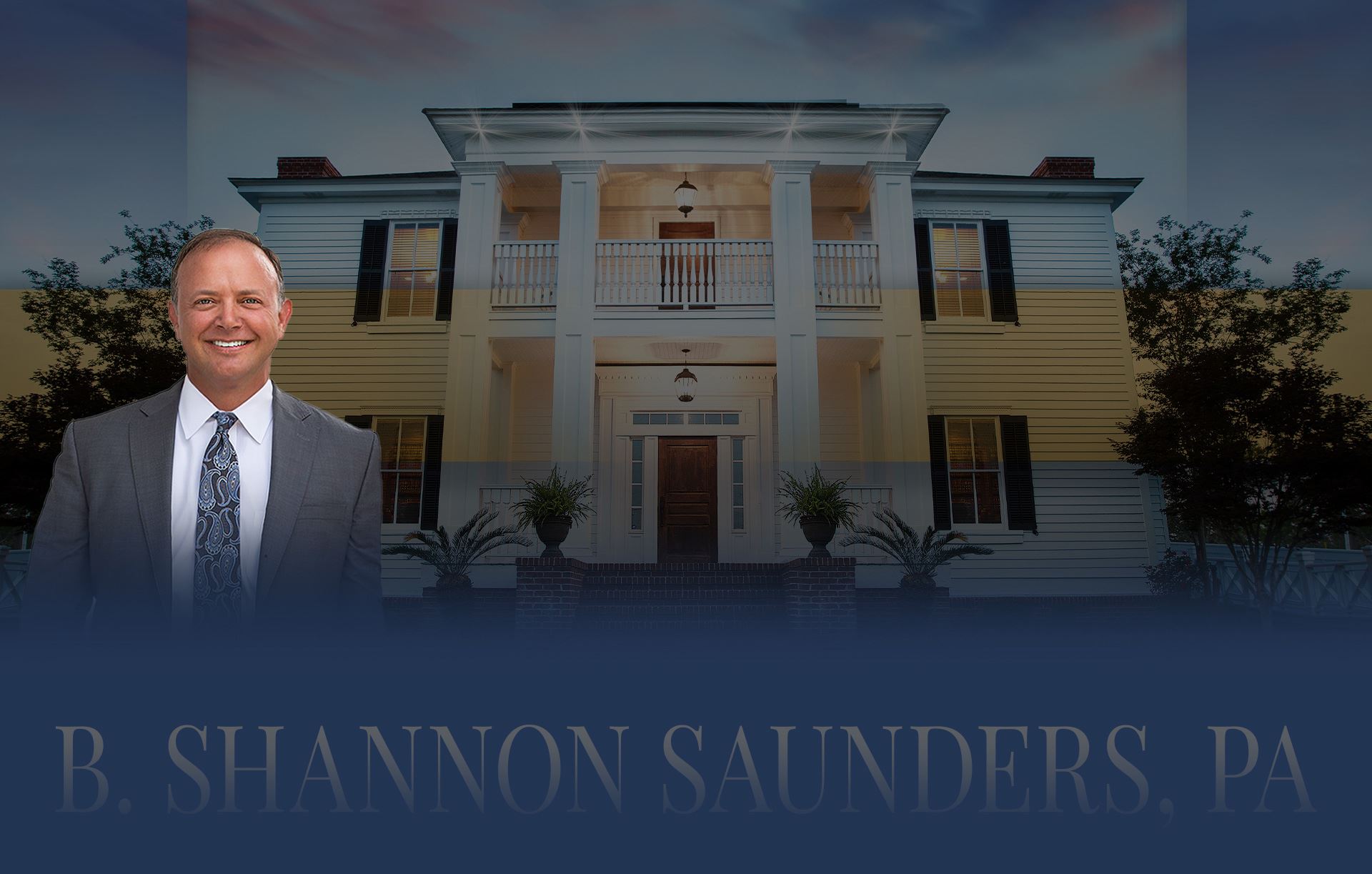 Your Hometown
Injury law firm
For over 20 years, our firm has been committed to helping our community and their families get their lives back on track following the trauma of an accident.
MILLIONS RECOVERED ON BEHALF OF OUR CLIENts
$25 Million Wrongful Death

$4.8 Million Wrongful Death

$2.8 Million Personal Injury

$1.6 Million Automobile Accident

$1.2 Million Rear End Collision

$1.1 Million Automobile Accident
Marianna Personal Injury Lawyer
Representing Injured Clients throughout Jackson County
Being injured because of someone's carelessness can be a frustrating experience and dealing with insurance companies can be even worse. You need an advocate who can fight to ensure you obtain the maximum compensation needed to cover your medical costs and other expenses.
For over 20 years Marianna personal injury lawyer B. Shannon Saunders has represented victims throughout Florida, Alabama, Georgia and Mississippi. Our firm's commitment to helping clients move forward has helped us obtain favorable settlements and verdicts that get them back on their feet.
Whether you were hurt in a car accident or you lost a loved one due to wrongful death, the Law Offices of B. Shannon Saunders, PA is here to fight for you. Call (850) 800-9088 now.
Our firm focuses on staying up to date with insurance trends, safety information, and technology in order to best serve the needs of our clients. Our firm takes great satisfaction helping local individuals and families get their lives back on track following the trauma of an accident. If you need a truck, boat, motorcycle, pedestrian, or catastrophic injury attorney in Jackson County, contact us today!
Our Legal Team
Call (850) 800-9088 or fill out our form below to discuss your case. We proudly serve all of Jackson County.
When financial compensation for injuries is on the line, the most important thing you can do is get help from an experienced personal injury lawyer you can trust. The Law Offices of B. Shannon Saunders, PA offers decades of experience to help protect your rights and secure your ability to fully and quickly recover.
Our clients throughout Jackson County know us as the aggressive advocates they can count on. You don't have to handle the insurance companies on your own. Get help from our legal team today to begin planning for a favorable outcome.
When you work with the Law Offices of B. Shannon Saunders, PA, you can expect focused knowledge, skilled representation, and compassion throughout the entirety of your case. We understand how stressful it can be to fight with insurance companies, and we are prepared to help you obtain a favorable outcome for your legal challenges. Don't wait to schedule your free consultation.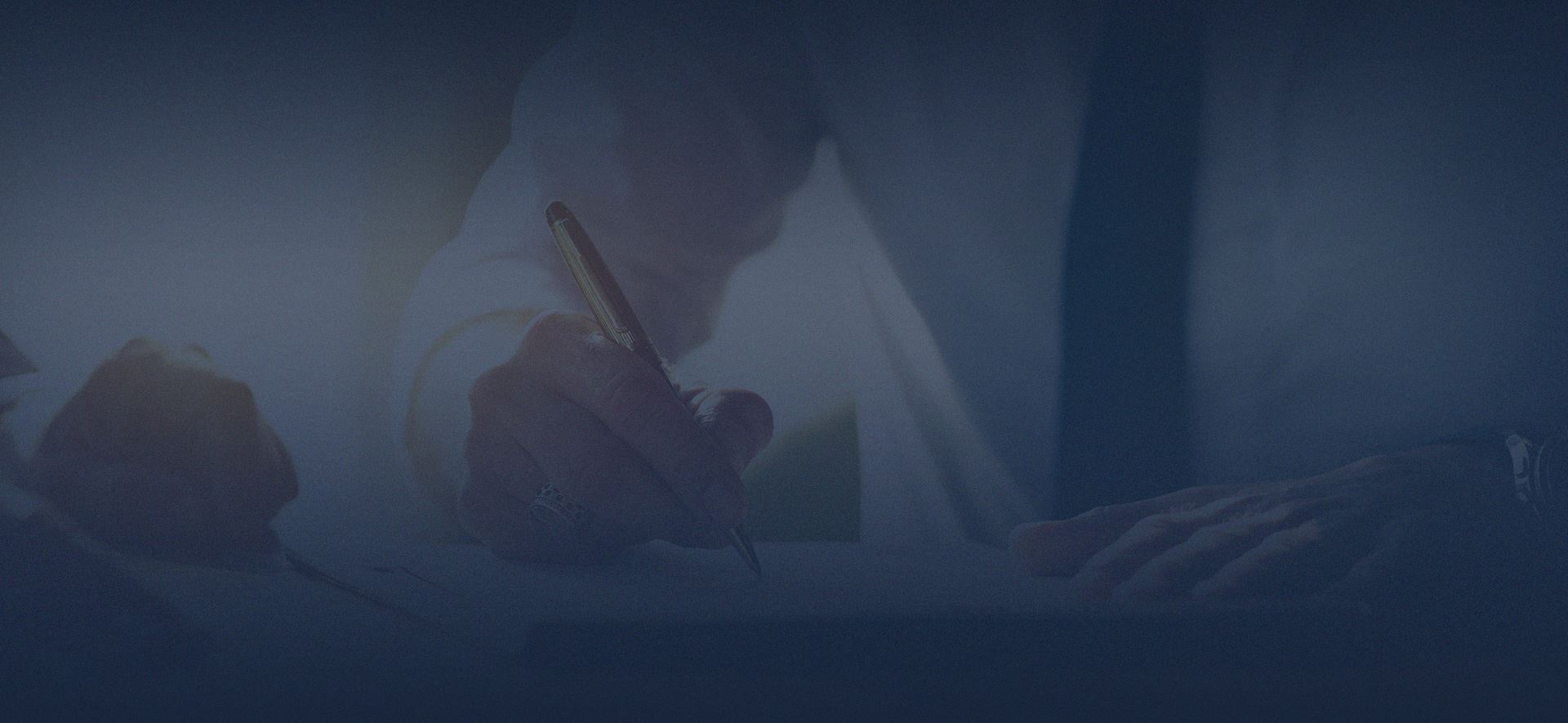 "Not only are they highly competent and considerate, they care about their clients and work hard to ensure that the needs of the clients are met."

- Charity A.

"I will be forever grateful for Shannon and his team, and continue to recommend my friends and loved ones to contact his office if they ever find themselves in situations like mine."

- V.S.

"Shannon and his team are to be commended for the professionalism and excellent knowledge base regarding the law."

- Shellie O.
Our Marianna Attorneys Handling All Personal Injury Matters
For most people, one of the hardest parts about getting in an accident is dealing with insurance companies. These companies make their money by collecting monthly premiums and doing whatever they can to avoid paying out a full settlement.
To make matters worse, Florida's comparative negligence laws mean you will be held liable for any amount of fault the other party can blame you with. Your full and fair compensation depends on working with an experienced personal injury lawyer who knows what it takes to hold insurance companies accountable.
Our Marianna personal injury lawyers have handled thousands of cases over the years, and we are not intimidated by the strategies used by these companies to pay out smaller settlements. Let us help you get the compensation you need to recover.
For many of our clients, one of the first calls they receive is from an insurance company promising to help them out by paying for their medical expenses. The problem is these settlements are usually the lowest amount they're willing to pay.
At the Law Offices of B. Shannon Saunders, PA, we can help you get a clear picture of all the costs and damages you suffered—medical expenses, lost wages, loss of mobility, and more—to fight for the full and fair compensation to which you are legally entitled. Our firm is committed and confident in our ability to help you get everything you are e to recover. Call now to get started.
Don't wait to schedule your free consultation. Call (850) 800-9088 now. We represent clients in Marianna and throughout Jackson County, FL.
Winning Cases
For 20+ Years
Born & Raised in Our Community

Attorney B. Shannon Saunders is committed to serving the community that served him.

Experience & Dedication

We have a favorable reputation with local courts and judges.

Skilled Representation

We are skilled litigators and negotiators and have recovered hundreds of millions in verdicts.

Focused Knowledge

We are the only firm focusing on personal injury law in the rural counties of the Florida Panhandle.

Compassion

Attorney B. Shannon Saunders takes satisfaction by helping clients resume their lives after they feel they've lost everything.
Take the Next Step
Your Consultation Is Free