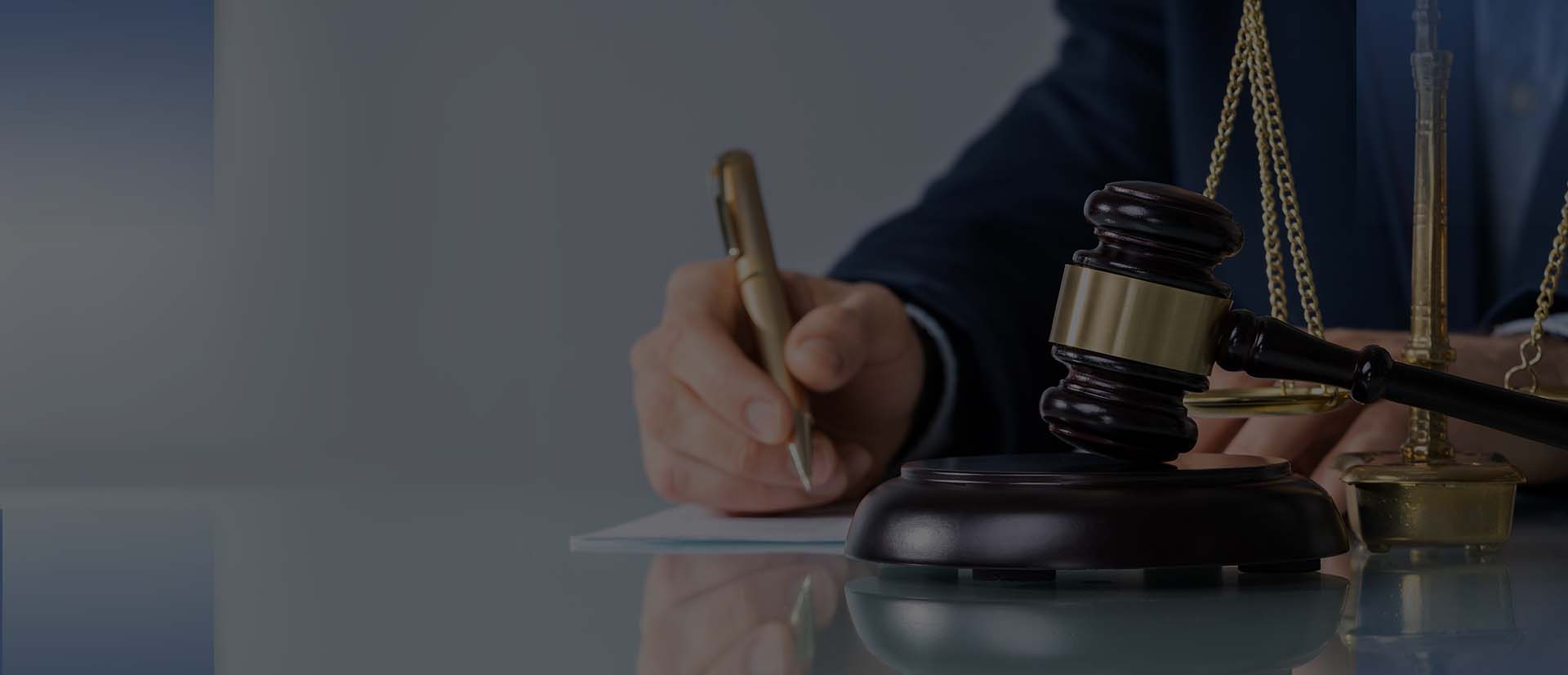 Winning Cases for 20+ Years
Bicycle Accidents
$25 Million Wrongful Death

$4.8 Million Wrongful Death

$2.8 Million Personal Injury
"Not only are they highly competent and considerate, they care about their clients and work hard to ensure that the needs of the clients are met."

- Charity A.
Marianna Bicycle Accident Attorney
Representing Cycling Accident Claims in Jackson County, FL
With 12 months of sunshine, both recreational and long-distance cyclists take advantage of Florida's mild weather and bike-friendly accommodations, but it is important to understand the risks involved. According to the Centers for Disease Control (CDC), Florida ranks highest for cycling fatalities among the top ten states in this category. The extent of injuries that can occur from a bicycle accident are staggering. When those injuries are caused by the negligence or recklessness of another party, accident victims have the legal right to pursue compensation for the damages they sustain.
Contact a Marianna bicycle accident lawyer at (850) 800-9088 for a free consultation.
At the Law Offices of B. Shannon Saunders, PA, we have seen how a bicycle accident can shatter the lives of victims and their families, which is why we fight for the justice they deserve. If you or someone you love has been harmed in this way, we urge you to call us and let us use our extensive legal experience to help you with your cycling accident claim at this critical time.
What Compensation Can a Cyclist Recover After Being Hit By a Car?
Personal injury laws allow victims of cycling accidents to recover compensation for any of the following damages:
Medical treatment expenses
Missed work or lost income
Pain and suffering or emotional distress
Long term treatment or disability
Loss of enjoyment of life or consortium
Every bicycle accident is different and the facts of your case will help us better determine the value of your claim. Having a professional bike accident lawyer on your side can ensure that you receive fair compensation for your injuries.
Facts about Bicycle Accidents
A study by the CDC found that bicycle riders are twice as likely to die in an accident than the occupants of passenger cars.
Such accidents are caused in various ways such as:
Inattentive motorists
Drivers violating traffic laws
Drunk or drugged drivers
Speeding
Drivers opening car doors in the path of a cyclist
Cyclists risk a much higher chance for serious or catastrophic injury, with injuries including traumatic brain injuries, spinal cord injuries, neck, back, and hip injuries, fractures, organ damage, and more.
What Are the Most Common Bicycle Accident Injuries?
Bicyclists are particularly vulnerable to serious injuries in an accident. Without the protection of a metal frame and airbags like those available to drivers, cyclists have little defense against the force of impact during a collision with another vehicle or object. This lack of protection often leads to more severe injuries than those sustained by motorists.
Common bicycle accident injuries include:
Traumatic Brain Injuries: These are some of the most severe and life-threatening injuries cyclists can experience, caused by direct trauma or a fall from a bike. Symptoms include confusion, memory loss, headaches, dizziness, fatigue, and speech problems.
Back Injuries: The sudden impact experienced during an accident can cause compression fractures in bones located around your spine leading to chronic pain as well as limited mobility and flexibility
Spinal Cord Injuries: Back injuries are common in bicycle accidents due to the sudden impact on the neck or back area of the cyclist's body during a collision with another vehicle or object. This can lead to paralysis if not treated immediately after the incident occurs.
Neck Injuries: A common injury experienced in cycling accidents is whiplash, which is an intense jolting motion that causes neck muscles to strain. This type of injury can lead to pain and inflammation throughout this region of your body.
Fractures: Broken bones often occur when you are thrown off your bike onto hard surfaces such as pavement. These injuries often require long recovery times, preventing you from getting around as easily, or in some cases, preventing you from working.
Organ Damage: Internal organs may become bruised, or rupture, due to direct contact with other objects during a crash. This can result in internal bleeding and lead to severe medical complications, including increased risk for blood clots and stroke.
Soft Tissue Injury & Lacerations: Cuts and bruises on your skin are very common in bicycle accidents as you may come into contact with broken glass, gravel, or other sharp objects.
If you've been injured while riding your bike, it's important that you contact an experienced cycling lawyer who can help you recover compensation for your damages.
How Can a Bicycle Injury Lawyer Help?
Being injured in a bicycle accident can be an incredibly traumatic experience. Not only are you dealing with the physical pain and trauma of your injuries, but you may also be struggling to cope with the financial burden that often accompanies these types of accidents. The good news is that if someone else was responsible for causing your accident, you may have legal recourse available to help cover any medical bills or other costs associated with your injury. A bicycle accident lawyer near you can provide invaluable assistance when it comes to filing a successful bicycle accident claim and recovering the compensation you deserve for your losses. With their knowledge of bicycle accident law and extensive experience handling cases like yours, they will fight hard on your behalf to ensure justice is served.
A bike Injury attorney can help:
Investigate the accident to determine how it happened and who was at fault
Collect evidence, such as witness statements, photographs, and police reports
Gather medical records and bills to document your injuries
Negotiate with insurance companies on your behalf in order to secure a fair settlement
Represent you in court if necessary
Help you understand the legal process related to filing a claim for compensation
Advise you on best practices for dealing with insurance adjusters and other parties involved in the case
Calculate damages including medical expenses, pain & suffering damages, lost wages, future healthcare costs associated with long-term care needs, or ongoing treatments that may be required after the accident.
File all paperwork needed for a lawsuit seeking compensation against those responsible for causing the bicycle accident
Guide you through every step of the litigation process
The Law Offices of B. Shannon Saunders, P.A. Can Help With Your Cycling Accident Claim
Do not expect an insurance company to compensate you adequately in the wake of a bicycle accident. You need a tough, experienced attorney who knows how to fight insurance company ploys designed to pay you as little as possible or nothing at all. Our bicycle accident lawyer in Marianna has been advocating for the rights of accident victims since 1999. You can get started with a free case evaluation today and get started on your bike accident lawsuit.
Call our offices to arrange for your consultation at (850) 800-9088. Our bicycle accident attorney in Marianna proudly represents clients throughout Jackson County.