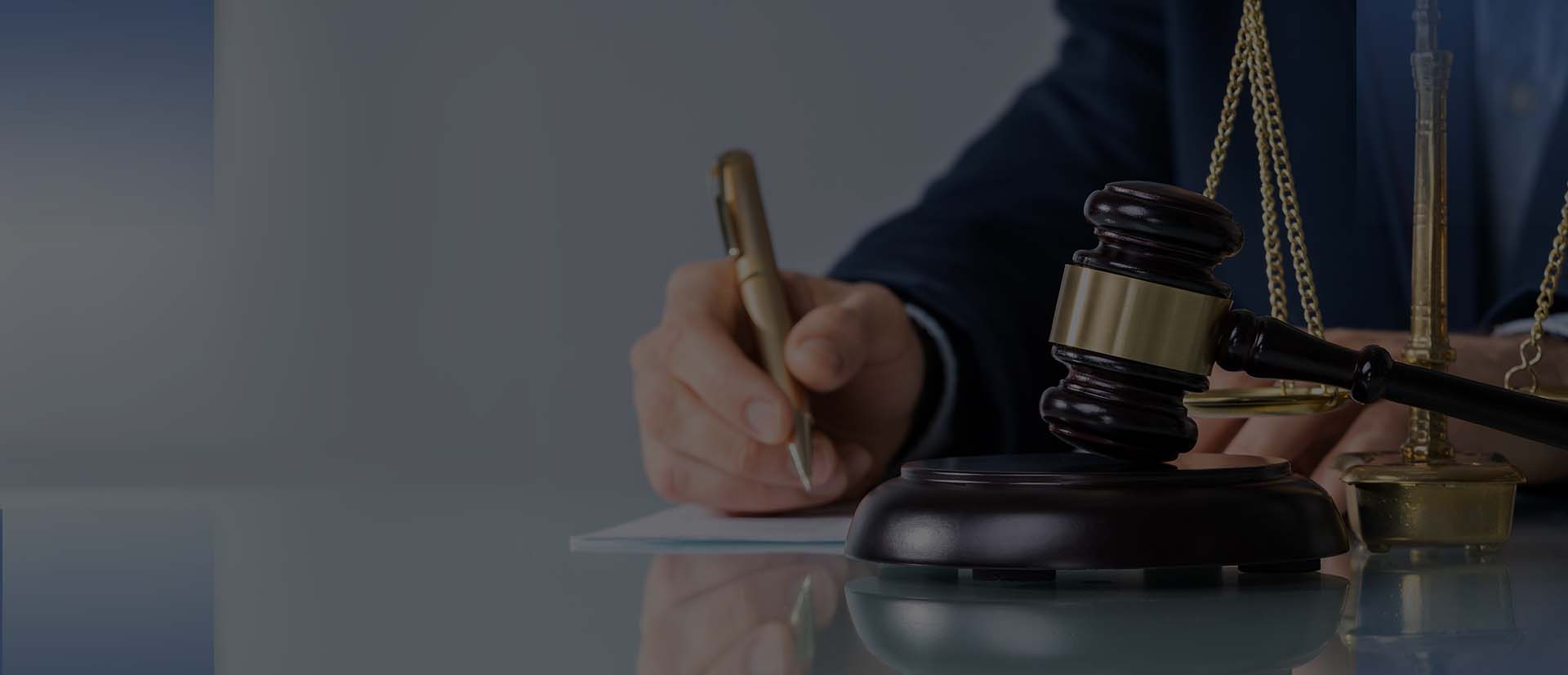 Winning Cases for 20+ Years
Motorcycle Accidents
$25 Million Wrongful Death

$4.8 Million Wrongful Death

$2.8 Million Personal Injury
"Not only are they highly competent and considerate, they care about their clients and work hard to ensure that the needs of the clients are met."

- Charity A.
Marianna Motorcycle Accident Attorney
Have You Been Injured in Jackson County or the Florida Panhandle?
Motorcycle accidents are a common occurrence in Florida. Its temperate climate and sunshiny days makes for pleasant riding, and that means more accidents. If you were in a motorcycle accident, you may be sidelined for weeks, months, or years with the need for medical assistance and rehabilitation, along with an inability to work. You need an experienced Marianna motorcycle accident lawyer to help you find out if you have grounds for a valid personal injury claim.
The Law Offices of B. Shannon Saunders, PA is highly experienced, having represented thousands of injured clients in the area since 1999. We know what to expect from insurance companies and how to deal with all of the legal details that need to be handled in the wake of any accident. Because our personal injury attorney has courtroom experience as well, you can have peace of mind knowing that your case will be prepared for any eventuality, including a judge and jury. While most cases are settled out of court, you will want to know that we can go the distance at trial should that be necessary.
---
Injured in a Jackson County motorcycle accident? Call the Law Offices of B. Shannon Saunders, P.A. at (850) 800-9088 to discuss your case during a free consultation. You can also contact us online.
---
Protect Your Rights After a Motorcycle Accident
Experiencing a motorcycle accident is a distressing event, and knowing your rights is crucial. Our adept Marianna motorcycle accident lawyers at Law Offices of B. Shannon Saunders, PA stand ready to guide you through the intricacies of your situation, advocating for the compensation you are entitled to. Trust us to be your legal ally during this challenging time.
When you choose us to represent you, you can expect:
Expertise in Florida motorcycle accident laws and regulations
Dedicated legal team committed to your case
Thorough investigation of your accident to gather evidence
Strong negotiation skills to secure maximum compensation
Aggressive representation in court, if necessary
Our goal is to ensure that you receive fair compensation for your medical expenses, lost wages, pain and suffering, and other damages resulting from the accident. We understand the unique challenges that motorcycle accident victims face and will work tirelessly to protect your rights and hold the responsible parties accountable.
Get in touch with us at (850) 800-9088 to request a free consultation and let us help you get the justice and compensation you deserve.
Common Causes of Motorcycle Accidents
One of the main causes of motorcycle accidents is that motorists fail to see motorcycles in traffic. What's worse is that the motorcycle rider bears the highest chance of being serious or catastrophically injured or killed.
Common reasons for motorcycle accidents include:
Driver failing to stop at signs or signals
Driver turning left into the path of an oncoming motorcycle
Driver speeding with the inability to stop in time
Improper lane changes
Driver distraction/inattention
Drunk or drugged driving
Failing to yield
Common Motorcycle Accident Injuries
Injuries sustained in a motorcycle accident are often more extreme than injuries suffered in a regular car accident, namely because motorcyclists are more exposed. Some of the most common types of motorcycle accident injuries include:
Concussions
Road rash
Broken or fractured bones
Motorcycle Accident Compensation
If you have been involved in a motorcycle accident caused by someone else's negligence, you may be eligible to receive compensation for any of the following:
Medical Expenses - If you have sustained injuries and required medical treatment or ongoing medical care, you may be eligible to receive compensation for these expenses.
Pain and Suffering - Obtaining compensation for pain and suffering requires you to have a skilled motorcycle accident lawyer in Jackson County who can help calculate a fair amount and fight for this compensation.
Lost Earnings - If you missed work or are unable to return to your job because of your injuries, you may be able to obtain compensation for the lost income both past and future.
To make a valid claim in any negligence-based accident, it is necessary to prove that negligence. That is why you need the services of an experienced personal injury lawyer who knows how to gather and evaluate relevant evidence, sometimes with the help of other accident specialists. Our firm excels in building personal injury cases and motorcycle accident lawsuits due to our extensive experience and our dedication to results in Jackson County and the surrounding area.
Steps to Take After a Motorcycle Accident
Being involved in a motorcycle accident can be a traumatic experience, but taking the right steps after the accident can help protect your rights and ensure you receive the compensation you deserve. Here are some steps to take after a motorcycle accident:
Call 911: If you or anyone else involved in the accident is injured, call 911 immediately.
Exchange information: Exchange contact and insurance information with the other driver(s) involved in the accident.
Document the scene: Take photos of the accident scene, including damage to vehicles and any visible injuries.
Seek medical attention: Even if you don't think you're injured, seek medical attention as soon as possible after the accident. Some injuries may not be immediately apparent.
Contact an attorney: A qualified Marianna motorcycle accident attorney at Law Offices of B. Shannon Saunders, PA can help protect your rights and ensure you receive the compensation you deserve for your injuries and damages.
At the Law Offices of B. Shannon Saunders, PA, we understand the challenges that come with being involved in a motorcycle accident. Our experienced attorneys can help you navigate the legal process and fight for the compensation you deserve. Do not hesitate to reach out to our law firm to request a free, initial consultation.
Understanding Florida Motorcycle Laws
When it comes to motorcycle accidents, understanding the specific laws in Florida is crucial to protecting your rights and seeking the compensation you deserve. Our Marianna motorcycle accident attorneys have extensive knowledge of Florida motorcycle laws and can guide you through the legal process with expertise and care.
Some important Florida motorcycle laws to be aware of include:
Helmet Laws: In Florida, riders over the age of 21 who carry at least $10,000 in medical insurance coverage are not required to wear a helmet. However, it is highly recommended for safety purposes.
Lane Splitting: Unlike some other states, lane splitting is illegal in Florida. Motorcyclists are required to follow the same rules of the road as other vehicles.
Insurance Requirements: Florida law requires all motorcycle riders to carry a minimum of $10,000 in medical benefits coverage and $10,000 in property damage liability coverage.
Right-of-Way: Motorcyclists have the same rights and responsibilities as other drivers on the road. It is important to understand right-of-way rules to prevent accidents.
By having a thorough understanding of motorcycle laws, our experienced attorneys can build a strong case on your behalf and fight for the compensation you deserve after a motorcycle accident.
---
For a free case review, call our motorcycle accident attorney in Marianna at (850) 800-9088. We serve all of Jackson County!